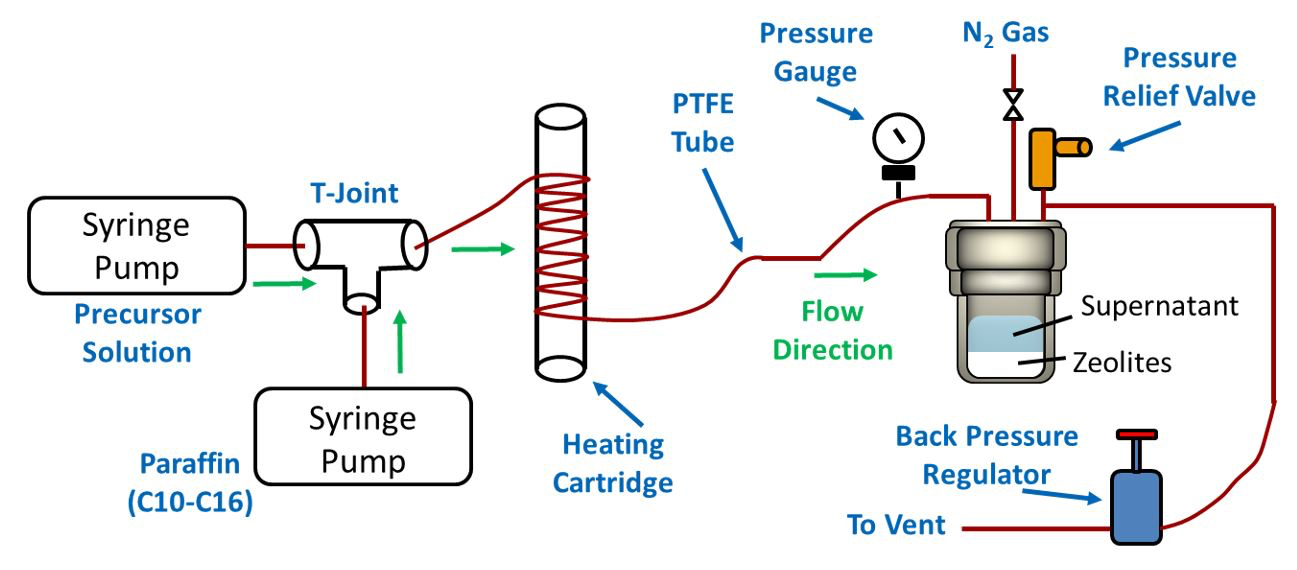 This Tata Center-funded study focuses on developing low-cost, high-throughput and energy-efficient synthesis routes for a wide variety of zeolites and MOFs that can be available on-demand for numerous applications. Zeolites are a class of aluminosilicate material that is crystalline and microporous in nature. They have a three-dimensional framework with repeating 'TO4' units, with T being Si or Al atoms that are connected by sharing O atoms resulting in uniform-sized channels and cavities with molecular dimensions. While MOF (Metal-Organic Frameworks) are microporous materials consisting of metal ions (or clusters) that are coordinated by organic ligands forming 3D frameworks. There are thousands of known zeolite structures, however, only around 200 have been successfully synthesized in the laboratory, of which only around 40 frameworks are available in nature and around 10-15 frameworks are commercially available. Existing synthesis routes have shortfalls with regards to the production efficiency, lead times, infrastructure (or lab space, instrumentation).
The proposed solution is to build a high throughput flow-microreactor that synthesizes zeolite and MOF crystals in-flow. We also propose using machine learning algorithms that are capable of extracting material synthesis parameters from thousands of published literature, databases, and patents, in order to map out synthesis space. The primary advantages offered by this route would be access to a large number of frameworks via predictive algorithms, and the capability of synthesizing a variety of porous materials within a few minutes. The microreactor setup can be scaled up relatively easily for large-scale industrial production. This represents a potent combination which would be beneficial for academic research and industrial consumption likewise. Zeolites and MOFs have extensive applications in energy, separation, catalysis, storage water, food, and health sciences. Most of the applications originate from their ion-exchange, open coordination sites, adsorbent capabilities, and microporosity.
Total accessible market (TAM) for zeolites is in the order of $29 billion (2017 and 2.5% CAGR till 2022) while for MOFs it's $70 million (2017 and 32% CAGR till 2022) and growing, based on market research studies. This represents a huge market opportunity to synthesize large varieties of zeolites and MOFs at a fraction of the cost compared to commercially available zeolites and MOFs. Efficient utilization of reagents and energy efficient synthesis route also helps achieve sustainable product life cycles. Furthermore, flow-microreactor can also be developed as a stand-alone benchtop device which can be transported to remote locations wherever required. The implications of easy mobility could be realized for applications such as gas storage and transportation, water purification, petrochemical refinery processes, and agriculture. Our collaborators include faculty from MIT in Materials Science, Chemical Engineering and Mechanical Engineering.