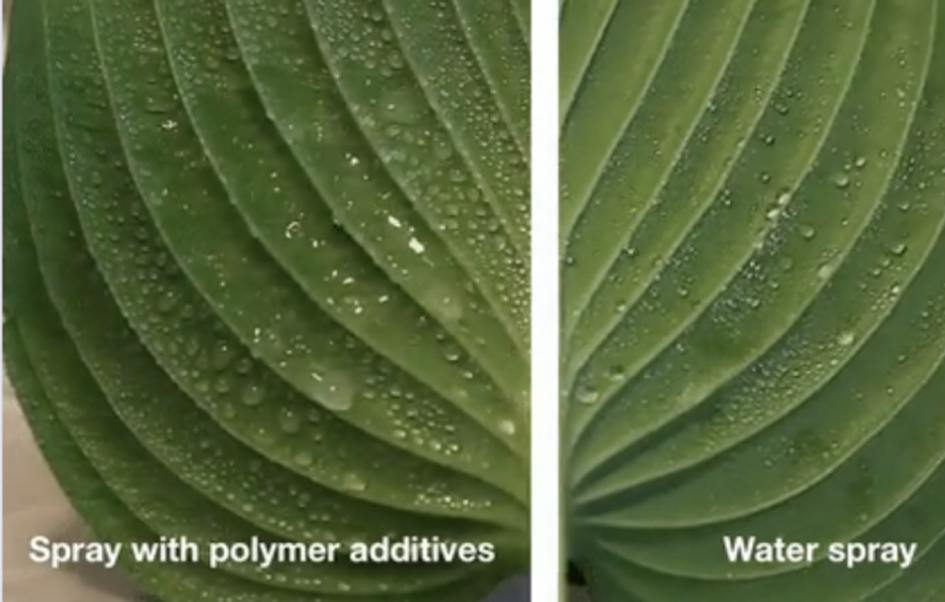 A major problem with the use of pesticides in agriculture is that some plants are hydrophobic – that is, they cannot be saturated by water or pesticide solutions. Thus, farmers have to use large quantities of pesticides to protect their plants, much of which runs off into the soil and water creating environmental and health issues as well as increasing production costs. This project is developing a chemical solution that can be mixed with pesticides before spraying to make them stick much better on both hydrophobic and hydrophilic plants.
By using small quantities of this product farmers could drastically decrease their pesticide consumption, cutting pesticide costs and reducing exposure to these toxic products. This product leads to a better spreading of the chemical than the surfactant-based products currently used by farmers, and resolves common side effects, such as wind drift of droplets and quick evaporation.
Technical development and commercialization of this product will go hand-in-hand with an effort to change farmers' spraying habits and increase awareness about the benefits of using our solution.
Project Media