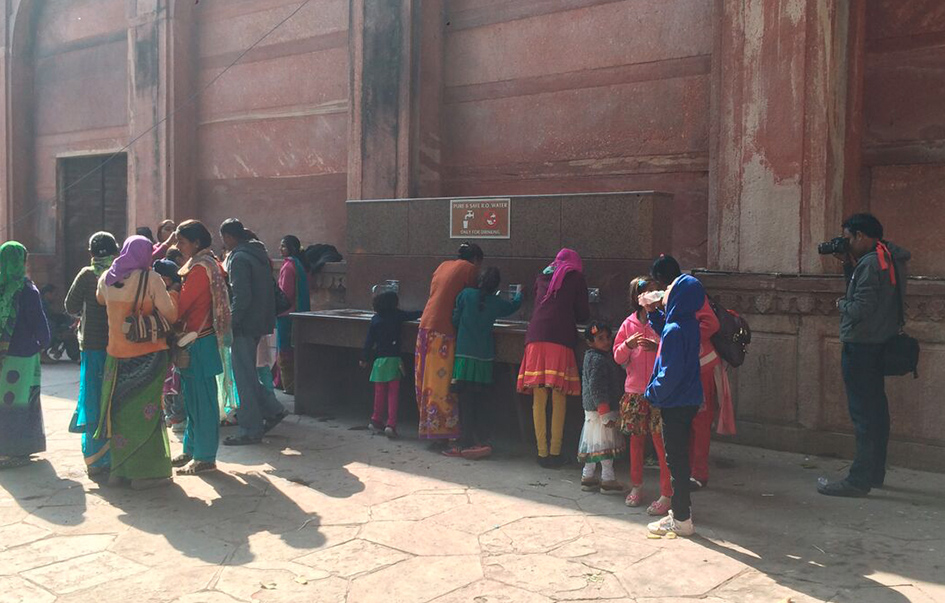 The absence of reliable public provisions for drinking water in urban India and the large reliance on brackish ground water resources has resulted in the adoption of in-home water treatment solutions. However, existing reverse osmosis (RO) products that are used to manage the total dissolved salt (TDS) content of the water provide a low water recovery ratio of 25 – 40% [CITE, 2015], thereby further stressing limited water resources. Given that the concentration of the groundwater underlying a majority of India is under 2000 ppm, electrodialysis (ED) can provide a higher recovery and more energy-efficient desalination compared to RO [Wright, 2014].
The objective of this project is to develop an alternative desalination and water purification device that relies on ED to meet the drinking water requirements of an Indian household, while conserving more water and remaining cost-competitive with RO. The system will accept feed-water at concentrations as high as 3000 ppm, and recover 80-90% as desalinated (100-300 ppm) drinking water at a rate of 9-15 L/hr. This work will span development of simulation models to characterize the desalination performance of ED, application of these models to design a cost-optimal system, fabrication of a proof-of-concept prototype, and testing.
Currently, lab-testing of a first prototype is being performed at MIT. Results will be used to guide the design of an improved second prototype which is planned to undergo testing in India during the summer of 2017 with our collaborator, Eureka-Forbes. This project has the potential to disrupt the existing domestic RO market in India by providing households with a more energy-efficient and environmentally friendly alternative for water purification.
Project Media:
Tata Fellows win awards at MERE 2016
Download Poster: