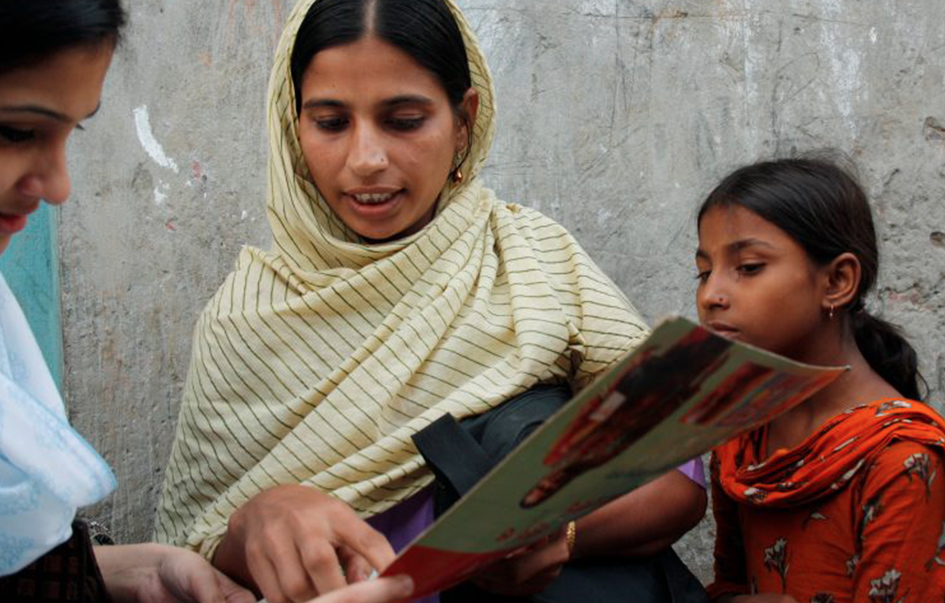 In India, there are more than 700,000 accredited social health activists (ASHAs), part of a government initiative to tackle the challenge of lack of medical access in rural zones. Each ASHA worker is nominated from her neighborhood and go door-to-door providing health information and screening services to the families in her neighborhood. ASHAs receive performance-based compensation for facilitating immunizations and providing referral services.
While ASHA workers are responsible for looking after the general health concerns of the family, their primary responsibility is Reproductive, Maternal, Neonatal & Child Adolescent Health (RMNCHA). They receive a kit that contains essential medicines and basic equipment. However, many ASHAs feel they lack tools for conducting health-care screenings and consultations, making confident evidence-based medical referrals for patients, and educating communities on basic health-care practices.
This project is focused on NCH (Neonatal and Child Health), which is a core function of the ASHA workers. We are developing a series of smartphone-enabled apps to empower ASHAs to screen children and infants for multiple conditions, and to collect basic epidemiological health data, such as a baby's height and weight.
These mobile apps make use of the smartphone camera combined with computer vision and augmented reality (AR) to extract, collect, and analyze data from the image of the child, and provide the ASHA with relevant feedback about the health of the baby. The end goal is to encapsulate all of the apps into a comprehensive smartphone-enabled mobile toolkit. Currently, we have a prototype for AR apps to measure baby's height, weight, and middle upper arm circumference (MUAC), as well as other apps that capture essential physiological measurements, such as heart rate variability and pulse oximetry. We are also exploring multi-spectral sensing as a means of collecting additional physiological information.
For deployment and field testing of the technology, we are partnering with the Public Health Foundation of India (PHFI), which implements much of the training for ASHA workers. Since the ASHA health worker program is a government program, we have obtained approval from the Government of India to conduct a pilot study with ~20 ASHA workers in the New Delhi slums using our technology, which will be conducted during the first half of 2017.