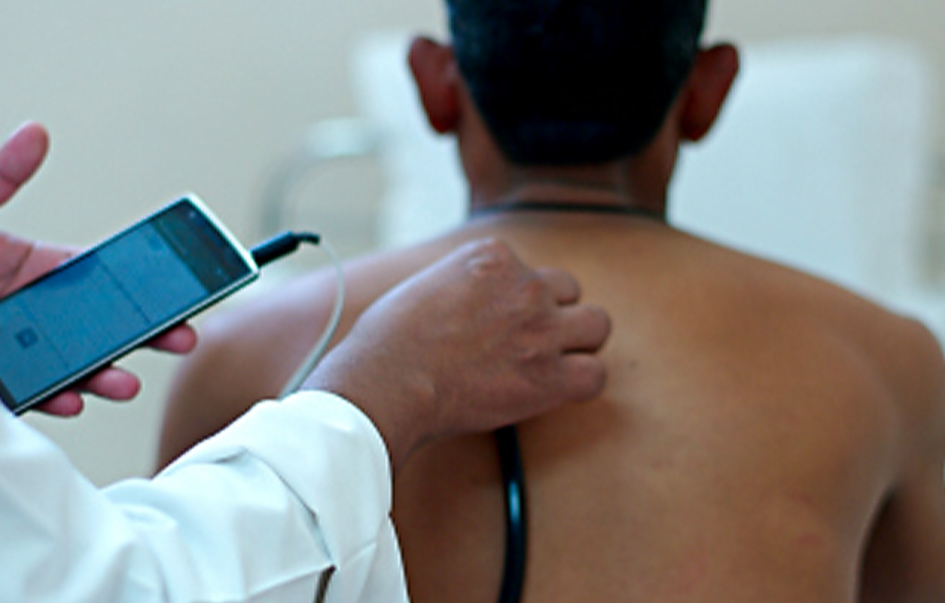 Pulmonary disease (which includes chronic obstructive pulmonary disease (COPD), asthma, tuberculosis, pneumonia, and lung cancer, among others) is a leading cause of death and disability worldwide. The burden of pulmonary disease is even greater in developing nations, given an increased prevalence of risk factors like smoking, air pollution, use of biomass cooking stoves, and a lack of doctors with the proper training to accurately diagnose these diseases. In India, nearly 20 million people have been diagnosed with COPD and 30 million with asthma.
This research project aims to create affordable tools to screen for pulmonary disease in rural settings. Building off of previous research using machine learning to diagnose pulmonary disease, our group has developed a low-cost mobile kit to diagnose several pulmonary diseases. Diagnostic tools for asthma and COPD have been completed and validated, and we are now expanding the range of diseases to include pneumonia, tuberculosis, lung cancer, and ILD (Interstitial Lung Disease).
While the diagnostic kit works well for primary health clinics and doctors, there remains a need to create an even simpler set of tools that can be used by a frontline health worker with a phone and no peripherals. With this motivation, we will be developing diagnostic tools that are based on the analysis of a person's voluntary cough sounds, in addition to a standard questionnaire. Integrating cough analysis into our application will allow us to target key populations which might not be able to complete some parts of our screening kit, such as children.
The main outcome of this work will be to produce two versions of the pulmonary diagnostic kit – a version that can be used by general practitioner doctors and primary care clinics, and a simpler version that is intended to be used by frontline health workers, such as ASHA workers in India.