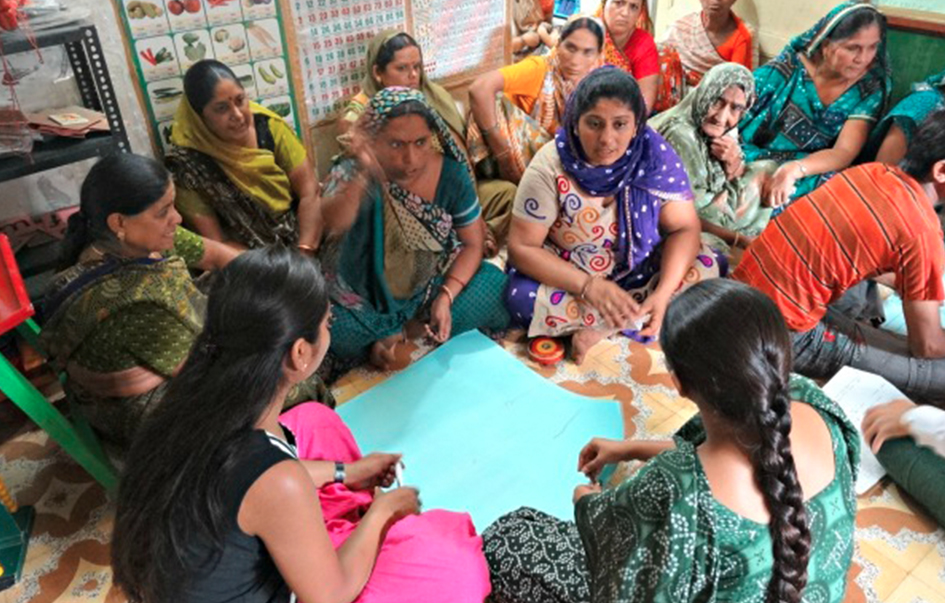 Our two-fold project focus is on the rural water supply system in India, specifically the states of Gujarat and Maharashtra. At the state level, we will address the challenge of sustainability of programs in rural India by evaluating the performance of water projects, with our assessment providing quantitative metrics of sustainability and identifying variables that drive success or failure of the programs. This assessment will be designed with scalability for use in other states of India, and will look at state, district, and village level. The assessment will be developed for implementing and funding organizations.
At the village level, even if the water distribution network exists, communities still struggle to find adequate drinking water supplies to meet their needs. This research seeks to simulate the complex water systems at village level and optimize it for more reliable supply. The simulation model will then be run for different scenarios of supply frequency, quantity, and alternate sources to recommend the most economically reliable supply.
IMPACT: The researchers are collaborating with the state governments of Gujarat and Maharashtra to develop a platform for planning rural water systems using data from the Integrated Management Information System, a comprehensive database of rural water programs in India.
Project Media:
NEWS: Envisioning the future of water for 900 million people
THESIS: An integrated modeling and decision tool for improved drinking water reliability in rural villages of India (Himani Gupta)
Safe Tap named Best Early Stage Idea in civil engineering
Download Poster:
Strategic planning and modeling of rural water supply systems in India