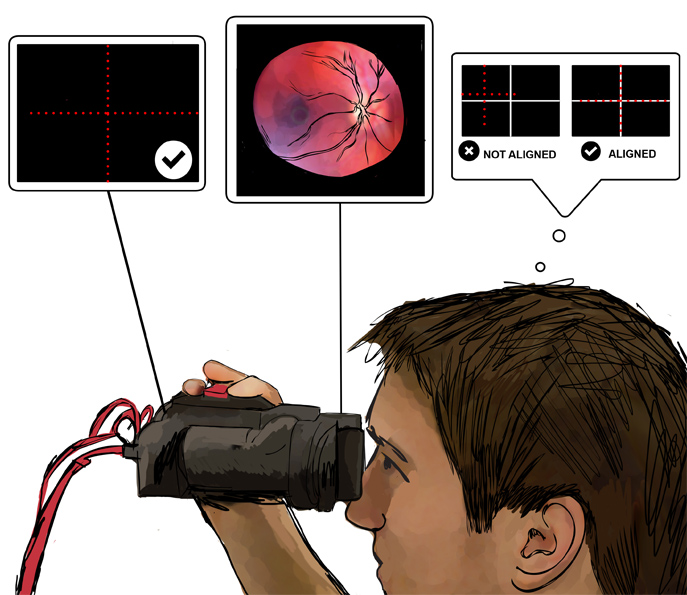 PROJECT DETAILS
Focus Area

Health Past

Faculty

Ramesh Raskar

Fellow

Tristan Swedish
Incidence of diabetes in India has reached epidemic level; some studies indicate as many as 15% of all Indians already have diabetes. When diabetes is well managed, many people are able to live a healthy life with few complications. However, poorly managed diabetes can lead to health complications such as blindness, neurological disorders, and cardiovascular problems.
The aim of this research is to develop a scalable system to screen for a complication of diabetes that can lead to blindness: diabetic retinopathy. If diabetic retinopathy can be identified early, vision can be saved and intervention can lead to better management of diabetes.
Our solution consists of an imaging device and software for automatic classification of measurements that will indicate if an individual has diabetic retinopathy, even when operated by a non-expert. The hardware and software is designed to be released as part of an open platform to encourage manufacturers to reduce cost and maximize potential impact. Our automatic classification system is based on state of the art methods and has the potential to provide super-human classification performance while running locally on the device without an internet connection.
We are designing the second generation of hardware which is being developed in collaboration with our partners at LV Prasad Eye Institute in Hyderabad, India. This design will be used to test scalability of our solution in a rural screening program.