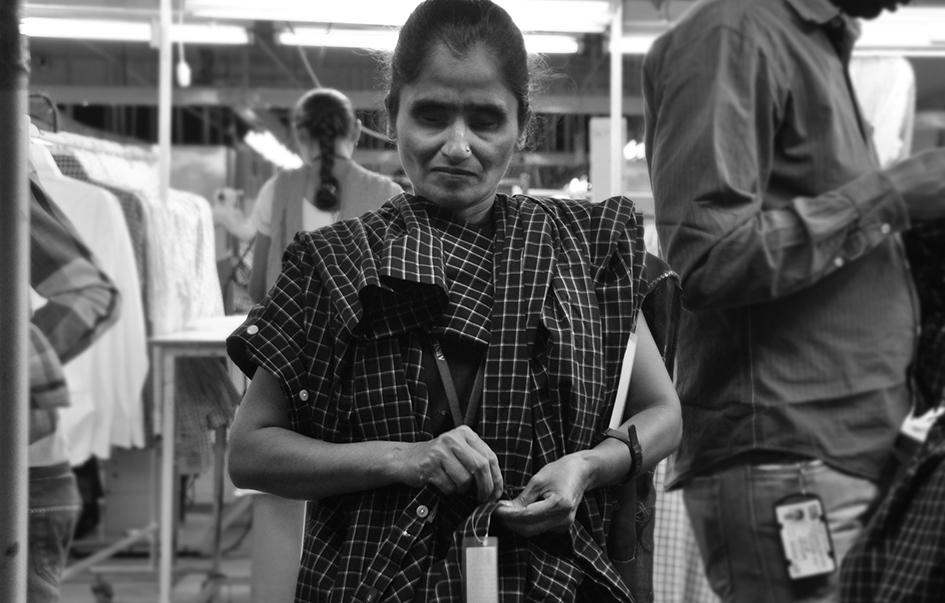 PROJECT DETAILS
Focus Area

Health Past

Faculty

Susan Silbey, Aruna Ranganathan

Fellow

Ranjitha Shivaram
As manufacturing grows in India, more women are becoming employed in traditionally male shop-floors. 25% of working women in urban and peri-urban areas work in factory settings, and are increasingly present in managerial roles.
In particular, India's enormous garment industry (53% of the world market share) employs over 45 million people, but no research has been done to identify factors that positively impact workplace performance and health for female factory workers.
This project has used quantitative data analysis, qualitative field work, and field experiments to show a statistically significant effect of supervisor gender on worker productivity and well-being.
We are now in the process of identifying supervisor characteristics that enable workers to be more productive and better access healthcare at the workplace, and translating our findings into policy to enable better supervisory practices.
We believe that understanding how managerial practices affect female workers is a win-win for all stakeholders. It will result in a healthier, more productive workforce, better relationships between workers and supervisors, and an improved workforce experience for women, which will have a positive impact on their families and communities.
Download Poster:
Effects of managerial practices on workplace performance and health of female factory workers in India