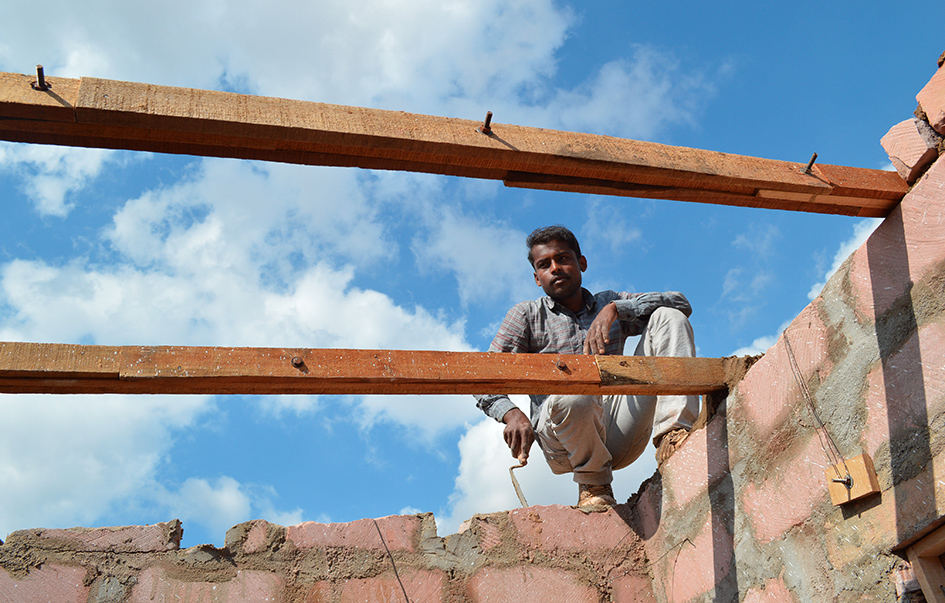 As the developing world experiences an increasing housing shortage, energy gap, and frequent heatwaves due to climate change, there is a critical need for new construction techniques that can regulate indoor temperature using passive means, such as natural ventilation and radiative cooling, rather than energy consuming appliances, such as air-conditioners. This project focuses on improving the thermal and structural performance of resource-constrained housing.
In collaboration with the Hunnarshala Foundation in Bhuj, Gujarat, we are developing thermally autonomous housing designs that can be implemented under the government of India's Housing for All program. The aim is to develop passive cooling methods that reflect the needs of specific climates and cultures, while using a diversity of locally available materials. Currently, field data collection is underway in Bhuj measuring the thermal performance design concepts applied to testing chambers and several pilot homes that will be occupied by Housing for All beneficiaries.
Additionally, the team is collaborating with the Hunnarshala Foundation to extend design assistance to remote communities in Nepal where similar concepts of passive temperature control can be applied. The team installed equipment in Nepali homes during January 2017 to understand the conditions the buildings and occupants experience during a year, and to establish a baseline of what resources and materials are available in the local area.
IMPACT: Designs from this research will inform housing projects undertaken by the Hunnarshala Foundation in collaboration with the Indian Ministry of Housing and Urban Poverty Alleviation.
Project Media:
Designing toward a Slum Free India
Improved Design of Low-Income Housing
Download Poster: